Professional shrink wrapping machines
About Maripak
The Maripak company is known, among other things, for its high-quality packaging machines. It was founded in 1989 in Istanbul, Turkey, by Mustafa Kasapoğlu, who has many years of experience in the field of technology and packaging. The production plant covers an area of ​​5,000 m². The company employs 70 people, including two design and implementation teams. One of them deals with the development of standard machines, the other one with non-standard solutions.

Due to the fact that modern shrink wrapping machines are very popular among various industries, Maripak has over time gained many distributors around the world - in Poland it is Novigo Films . The company's production structure is based on integrated, interconnected workshops. It works on the principle of successive stages of production. All production facilities in Europe and beyond are basically based on design and assembly facilities.
Maripak has a different concept - it carries out the complete steps from metal processing to the final product. Its in-house production is independent and aims to improve the final designs. As a result, shrink wrapping machines are adapted to the needs of customers - new and better technologies obtained in a short time are certainly the hallmark of Maripak. Individual solutions for foil wrapping machines are the success of a company that always puts the customer in the first place - listens to them and solves their problems using non-standard methods.
Each year, Maripak successfully launches several hundred machines for packing food products, cosmetics, food and various products . The offer of this type of professional equipment is extensive, ranging from simple lampshade welding machines to fully automated packaging lines.






About Novigo Films
Novigo Films is the official and exclusive distributor of Maripak shrink wrapping machines. It has been operating and developing in Poland since 2017, providing customers from many industries with high-quality packaging machines and various types of polyolefin films. Novigo Films treats each client as a priority - in the first place focuses on long-term relationships based on mutual trust and respect. There is also a showroom in the company's headquarters - this is where you can see presentations and tests of packaging machines.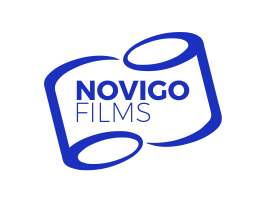 The offer of Novigo Films is directed to contractors from all over the country who own a company and also deal with the production industry. All shrink wrapping machines have specified specifications, technical drawing and also a video presentation attached to the whole . If you have any questions about foil wrapping machines, Novigo Films provides substantive support - contact us! .
Included in the offer Shrink wrap for packaging as well as shrink wrapping systems are available in many models, which differ in terms of dimensions and available functions - thanks to this, both large and small plants from many industries will find a suitable machine for Novigo Films at every stage of cooperation provides substantive support and advice - all in order to provide each plant with high-quality, reliable and, above all, suitable packaging machines in heat-shrinkable foil.