TKM 300 COMPACT
Semi Automatic Sealing Machine
Specification:

INSTALLED POWER:
ENERGY CONSUMPTION:
AIR PRESSURE:
AIR CONSUMPTION:
CAPACITY/MIN:
MACHINE DIMENSION:
MAX. MOLD DIMENSIONS:
WEIGHT NET/PACKAGED:
MAX. PLATE DEPTH:
MAX FILM WIDTH:
MIN. FILM THICKNESS:
MAX. FILM WEIGHT:

220v, 50Hz, 6A
1,2 KW
6 BARS
55 LT CYCLE
10-12 PROCESS
462 X 764 X 690 MM
275 X 258 MM
65 KG/75 MM
120 MM
270 MM
30 MM
10 KG

Information:
This model is the smallest model of TKM series. As the mold is replaceable, it's provides unlimited choice of mold automatic and being easy to carry with compact structure makes it preferable. It has the capacity of making 15-20 operation per minute. It can be used in all areas that do not need vacuum.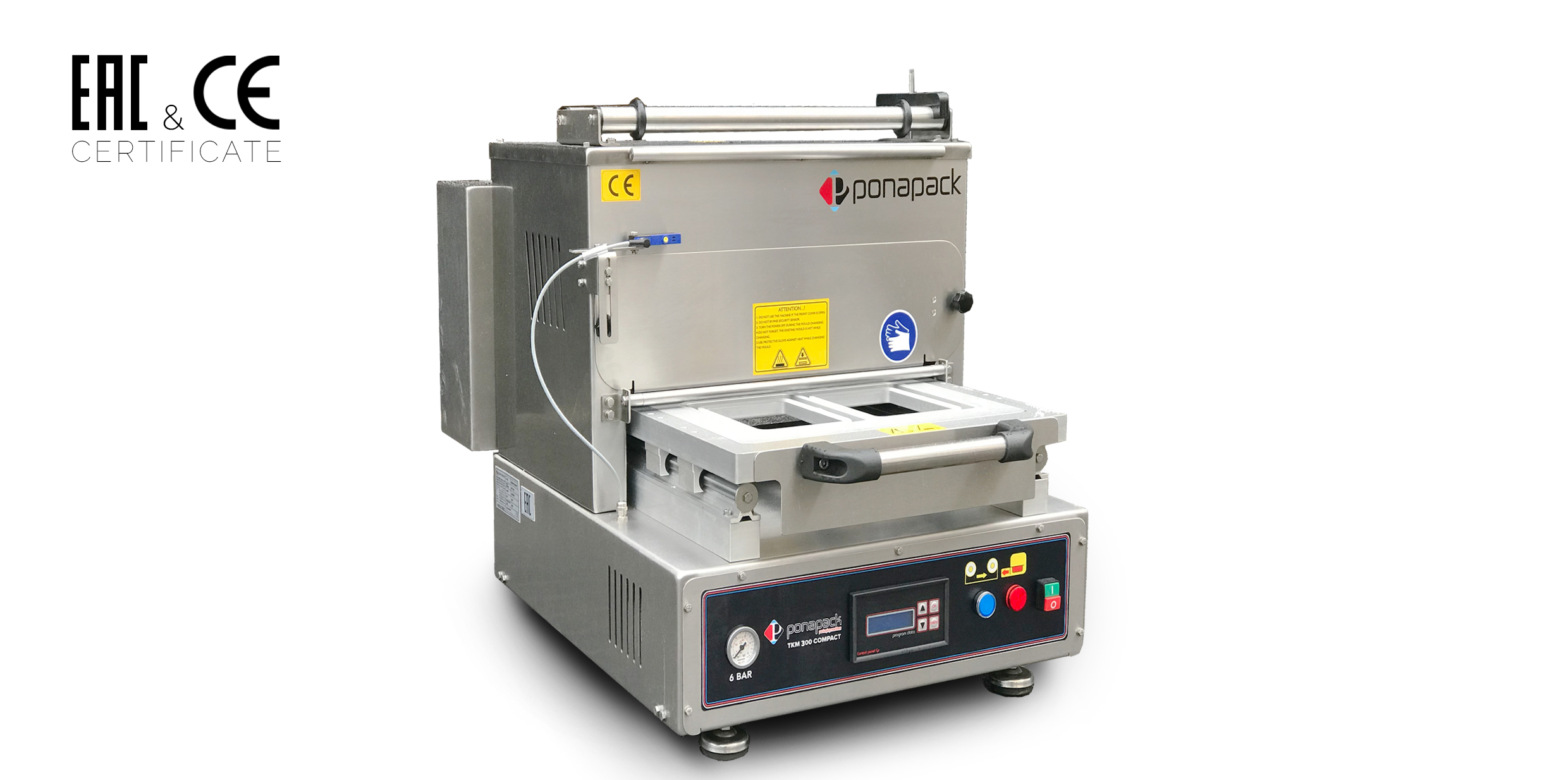 TKM 300 COMPACT - Semi Automatic Sealing Machine