TKM 500 COMPACT
Semi Automatic Sealing Machine
Specification:

INSTALLED POWER:
ENERGY CONSUMPTION:
AIR PRESSURE:
AIR CONSUMPTION:
CAPACITY/MIN:
MACHINE DIMENSION:
MAX. MOLD DIMENSIONS:
WEIGHT NET/PACKAGED:
MAX. PLATE DEPTH:
MAX FILM WIDTH:
MIN. FILM THICKNESS:
MAX. FILM WEIGHT:

220V 50 HZ, 8A
1,2 KW
6 BARS
55 LT CYCLE
10-12 PROCESS
650 X 850 X 690 MM
310 MM X 420 MM
110 KG / 140 KG
120 MM
450 MM
30 MIC
14 KG

Information:
Can be used on desk or workbench. Mold system and film system operates automatically, completely cleans around the plate and does not need extra labor. As the mold system is replaceable, it provides unlimited choice of mold. It can be used in all areas that do not have vacuum and gas application (catering companies, bakery products, shocked meat balls, etc…). It is preferred in the low capacity businesses that use large-sized plates.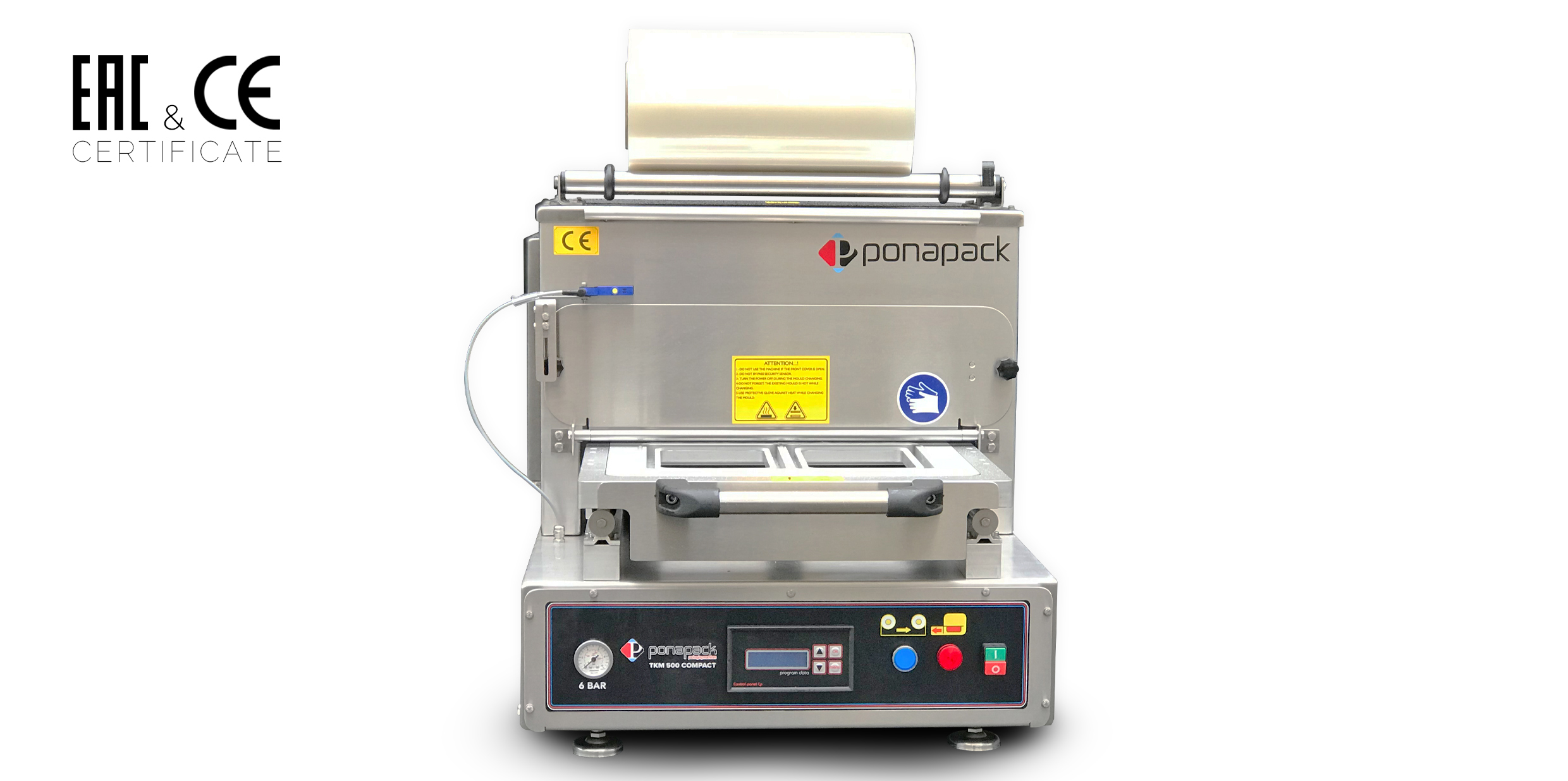 TKM 500 COMPACT - Semi Automatic Sealing Machine