VTK 600 SMART
Semi-automatic Tray Sealer MAP Machine
SPECIFICATIONS:

INSTALLED POWER:
VACUUM PUMP:
ENERGY CONSUMPTION:
AIR PRESSURE:
AIR CONSUMPTION:
CAPACITY/MIN:
MAX. MOLD DIMENSIONS:
WEIGHT NET/PACKAGED:
MAX. PLATE DEPTH:
MAX. FILM WIDTH:
MIN. FILM THICKNESS:
MAX. FILM WEIGHT:
MACHINE DIMENSION:

380V 50 HZ, 16A
100 M3
4 KW
MAX 6 BAR
100 LT CYCLE
4-10 CYCLE
495 MM X 420 MM STANDARD
300/360 KG
120 MM
500 MM
40 MIC
12-15 KG
725 X 1289 X 1585 MM

Information:
The mold and aluminum parts are eloxal coated. Values can be monitored numerically and graphically with the touch operator panel and any action can be done easily. The pneumatic system, gas pressure and vacuum values are controlled by sensors on the machine and operator is directed by warning message on display. The machine has printed film, non-printed film options and photo cell system. It provides unlimited mold choice and high performance with the easy to replace mold system. Safety is provided by CE&EAC standards. It's automatically switches to stop while installing the film or replacing the mold, by the help of security sensors.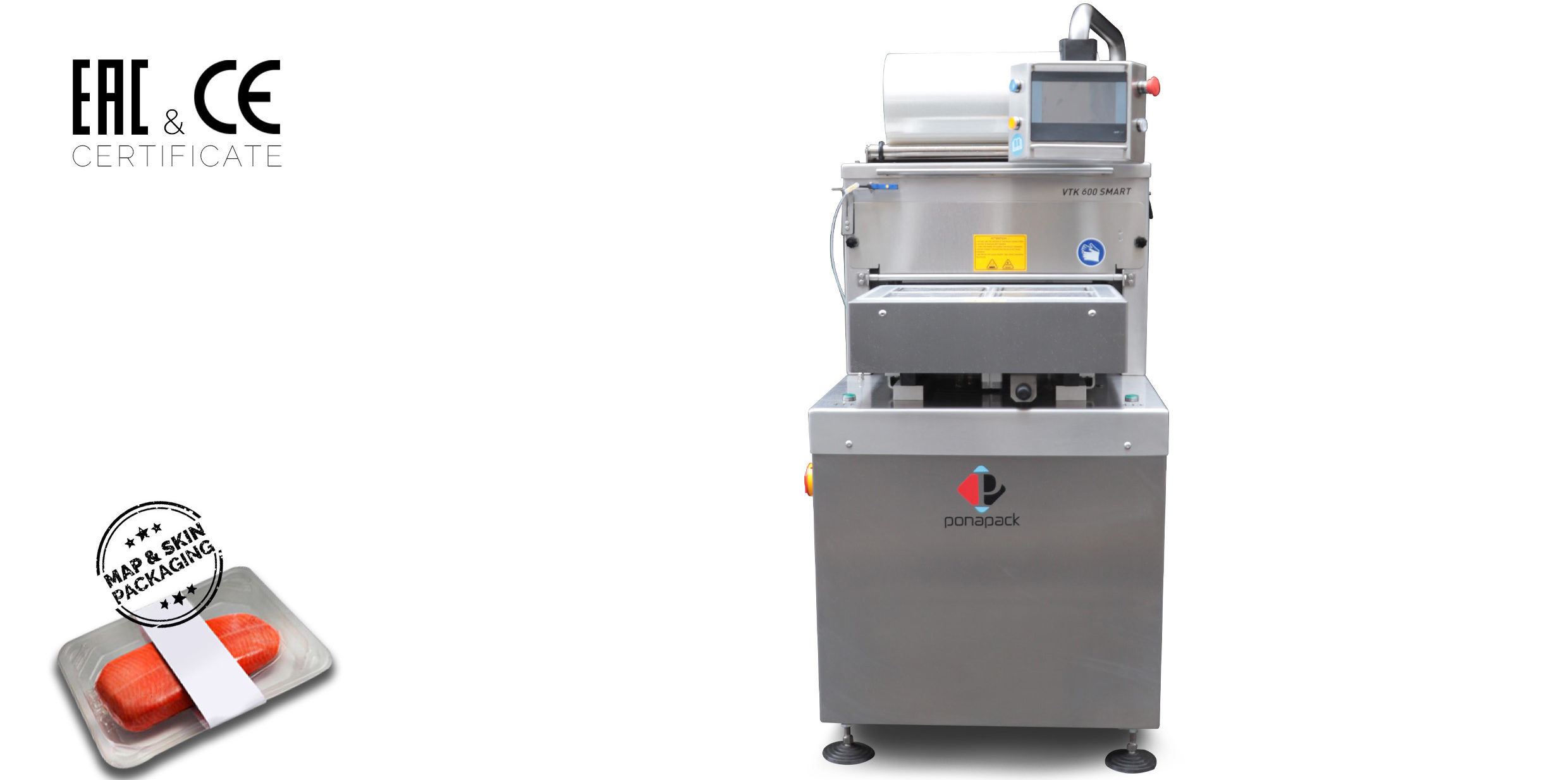 VTK 600 SMART - Semi-automatic Tray Sealer MAP Machine